In spite of reports that previous President FW de Klerk was hospitalized, the FW de Klerk Establishment asserts that there has been no "perceptible crumbling in his wellbeing."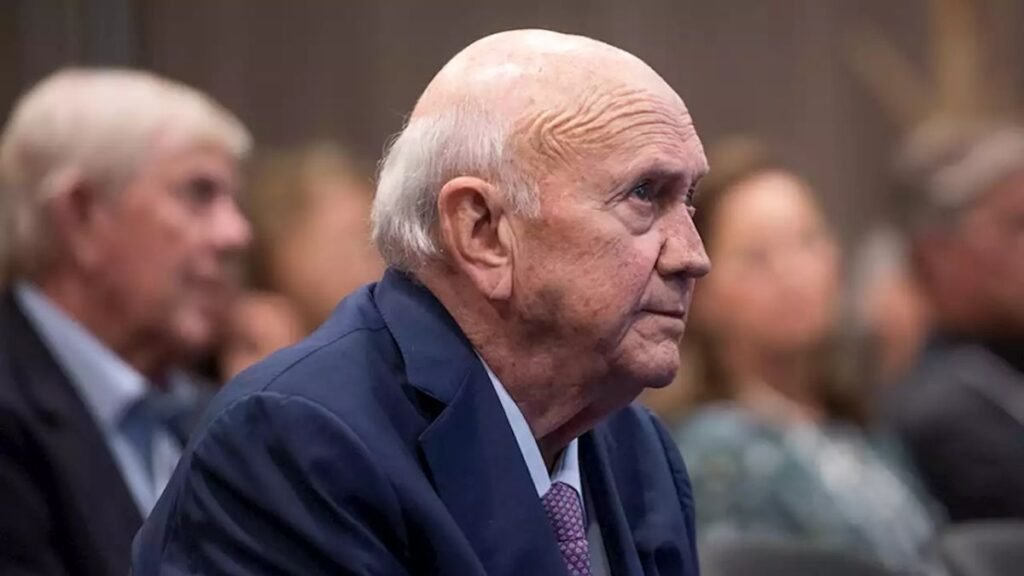 The previous president experiences mesothelioma, a malignancy of the lung lining.
"There were broad media reports that Mr De Klerk's wellbeing was 'quickly disintegrating,'" the establishment said in an articulation delivered on Tuesday.
"Since being determined to have mesothelioma in Spring, there has been no perceivable disintegration in his wellbeing." He is at present discussing whether to proceed with his two-month immunotherapy routine."
He and his wife, Elita, hope to travel to Greece for a holiday as soon as Covid-19 regulations permit," the statement said.
---
Don't forget to follow us on twitter @towntribune