Crimes against politicians, izinduna (Zulu regiments and traditional leaders), and public officials continue unabated four years after the Moerane Commission report into political killings in KwaZulu-Natal was released.

Last week, AmaZulu Prince Mbongiseni Milton Muntukaphiwana Zulu was gunned down alongside his bodyguard.

Prince Mbongiseni's death has been described as a great loss of leadership in the province, as he was known as an intelligent, even-tempered, and warm personality who was the voice of reason in KwaZulu-Natal's tricky political landscape and a close confidant of King Misuzulu KaZwelithini.

Premier Nomusa Dube-Ncube stated that this was not the first killing in 2022's royal court.

Prior to the murder of Prince Mbongiseni, Dr Dumisani Blasius Khumalo, a close confidant of King Misuzulu, was assassinated in his driveway shortly after attending the Reed Dance in September.

The government also paid tribute to the family of Maphumulo ward 11 councillor Zakhele Khuzwayo, who was assassinated the same week as Khumalo.

On September 8, two Msinga Local Municipality ward councillors were ambushed by gunmen who opened fire on the vehicle they were travelling in. Councillor Siyanda Magubane died as a result of his injuries in that incident.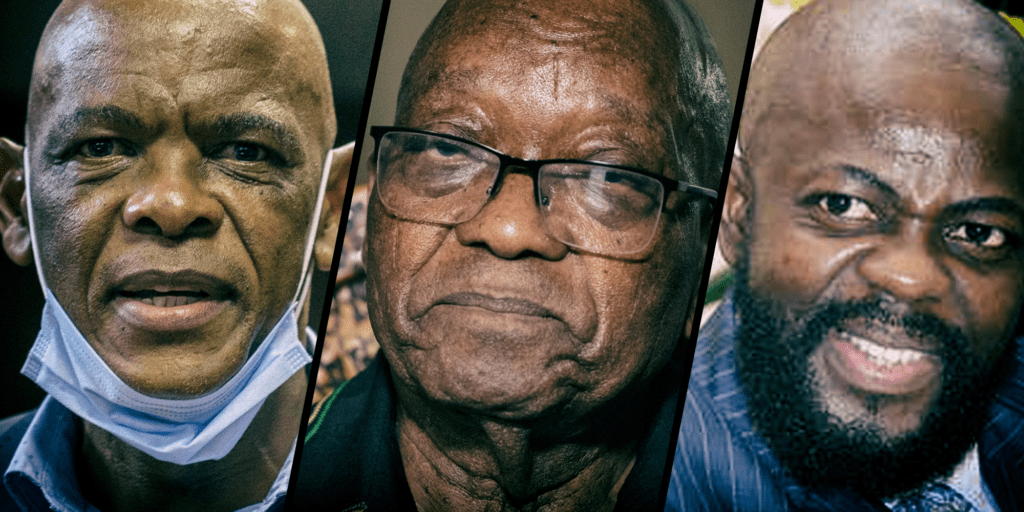 Mnqobi Molefe, ward 99 councillor in eThekwini, was also gunned down a few days later, allegedly by two police officers.

Mayendran Chetty and Vincent Phelago, officers based at the Umkomaas police station south of Durban, have appeared in court twice in connection with the murder and a charge of conspiracy to commit murder.

An expert in security weighs in

In shedding light on political killings, Mary de Haas, an independent violence monitor and academic, stated that the reason murders continue unabated is that killing in KZN has become "so easy."




She also claimed that guns and ammunition were not properly regulated.

"When it comes to political killings, some of the victims have had dozens of bullets pumped into their bodies. How simple is it to obtain ammunition? There is simply not enough regulation."

According to De Haas, hitmen also have access to unregistered SIM cards.

"As a result, they can easily carry out their murderous business and then vanish in a taxi to, say, Gauteng. Many times, a detective will tell me that they are looking for a suspect who committed a crime in KZN but is now in Gauteng."

She claimed that the task force on political killings established by Minister of Police Bheki Cele was also irregular and had resulted in few convictions since its inception.

"How can a minister be in charge of a task force? It does not sit properly. A minister whose long-term political colleagues may benefit from this task force."

She continued, saying:

You can use the political task team to protect your friends while attacking your opponents in another faction. I keep asking for a list of cases in which this task team has been convicted.
The figures

The Global Initiative Against Transnational Organized Crime (GI-TOC) designated KwaZulu-Natal as the home of assassinations in the 25th issue of the Risk Bulletin of Illicit Economies in East and Southern Africa, which was published in June.

Global Initiative compiled a database of 1 971 assassination cases in South Africa by analysing public and media reporting from 2000 to 2021.

According to the GI-TOC's assassination monitoring data, political assassinations in KwaZulu-Natal have been as high as or higher than in all other South African provinces combined for three of the last six years.

KwaZulu-Natal also had the highest rate of politically motivated assassinations among provinces.

213 of the 418 political hits recorded nationwide between 2000 and 2021 occurred in the last seven years, with 118 occurring in KZN.

Report of the Moerane Commission

The Moerane Commission report was released two years after it began its investigations into political killings, pointing to several systemic issues in KZN and calling for political reform.

But, four years after its public debut in September 2018, not much has changed.

More than 60 witnesses were interviewed for the 400-page report.

Poor leadership in political parties was cited as a major factor in the report.

According to the report, poor leadership led to factionalism and intolerance within and between parties.

"[This] leads to violent conflict, which frequently results in the murder of political functionaries. It is therefore advised that political parties establish a strong membership base based on democratic values."

Four years later, factionalism has grown, with a clear split in the ruling party.
---
Don't Forget To Follow Us On Facebook | Instagram | Twitter | LinkedIn To Get The Latest Updates From Cape Town Tribune