Traffic on the Kerch bridge, which connects the Crimean peninsula to mainland Russia, has been suspended after a fuel tank caught fire, according to Russia's RIA Novosti state news agency, threatening a vital supply route for Russian soldiers fighting in Ukraine.
The Ukrainian media reported an explosion at the road and rail bridge. They said the explosion happened around 6:00 p.m. (03:00 GMT).
The reports could not be independently verified by Al Jazeera.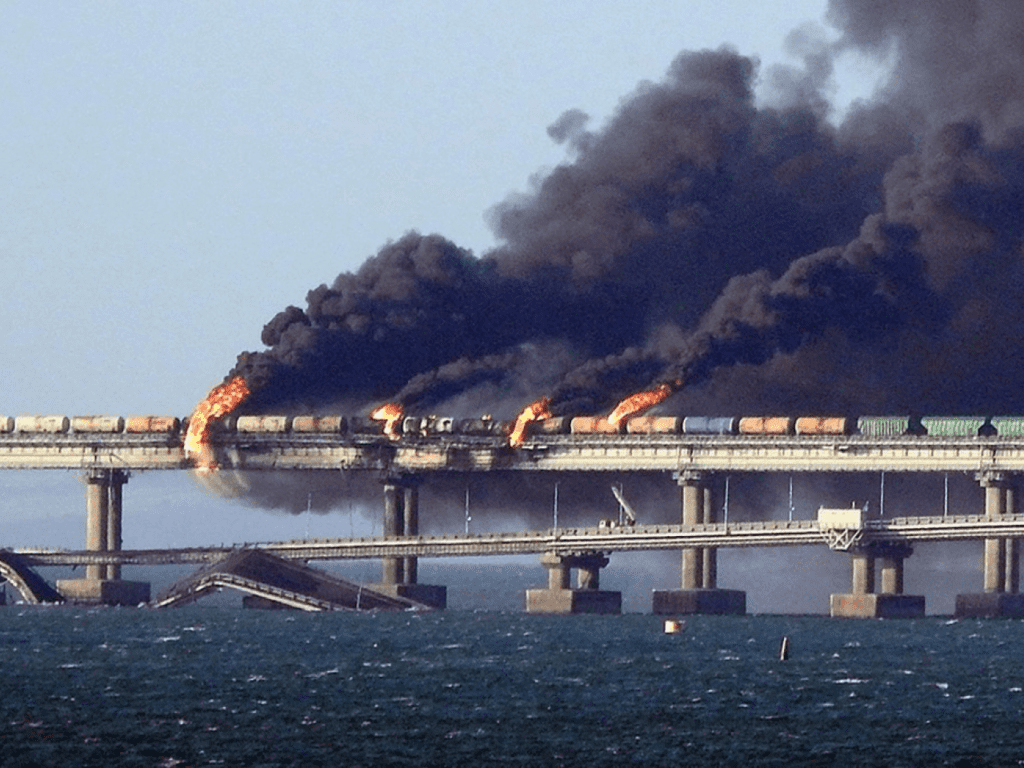 After annexed Crimea from Ukraine in 2014 in violation of international law, Russian President Vladimir Putin unveiled the bridge in 2018.
The fire broke out hours after explosions rocked the eastern Ukrainian city of Kharkiv early Saturday, sending towering plumes of smoke into the sky and sparking a chain reaction of secondary explosions.
On Telegram, Kharkiv Mayor Ihor Terekhov stated that the early-morning explosions were caused by missile strikes in the city centre.
He claimed that the explosions set fire to one of the city's medical facilities and a non-residential building. There were no reports of casualties at the time.
Russia announced the annexation of the provinces of Donetsk, Luhansk, Kherson, and Zaporizhia in September after staging referendums that Kyiv and the West claim were shams held under duress.
---
Don't forget to follow us on Facebook | Instagram | Twitter | LinkedIn to get the latest updates from Cape Town Tribune