Downpour is relied upon to fall in pieces of Queensland, New South Grains, and Victoria today, and is spreading across the eastern Australian states.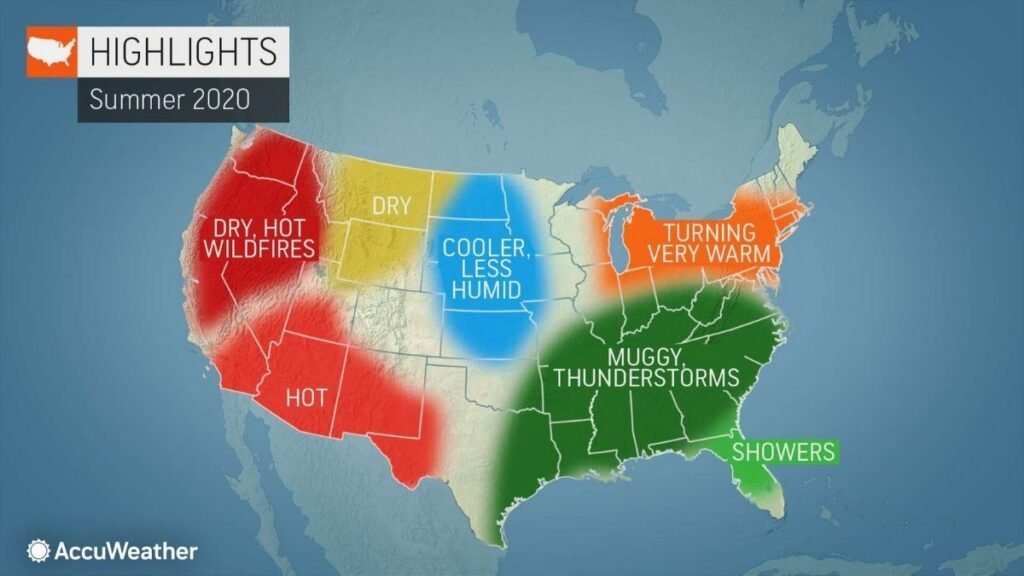 Low Pressing Factor
A low pressing factor box that moves from west to east across Australia will connect with moist air, bringing about a center of the week on the east coast.
On Wednesday, tempests and residue storms are normal in West New South Grains, South-west Queensland, Focal and Northern Victoria.
Most regions have gotten a couple of millimeters of downpour, yet a few regions may have gotten more than 10mm, especially during rainstorms.
Today will be shady and cold in Sydney, with temperatures going from 9°C to 29°C
Showers are normal in Melbourne, with a high temperature of 18 degrees Celsius, and in Brisbane, with a high temperature of 23 degrees Celsius.
Tomorrow, showers and tempests will move further east, influencing focal and southeastern Queensland, just as focal and eastern New South Ridges. The climate will move toward the east.
Climate Will Get Dry In The Eastern Countries
A couple of showers are relied upon to proceed in northeastern Victoria, basically toward the beginning of the day.
Downpour ought to be heavier and more normal in the first part of the day than it was today, with 10-20 mm of downpour expected across a wide region from Focal NSW toward the south of Queensland.
The get climate will get dry the eastern coast free from Australia on Friday, bringing drier climate for the remainder of the week.
The break won't keep going long, as colder, wetter climate will show up one week from now.
As per the Agency of Meteorology (BoM), conditions in southern Queensland may even bring about an uncommon sprinkling of snow one week from now.
Cold air from the South Pacific is relied upon to follow across south-east Australia and into Queensland's Stone Belt on Wednesday and Thursday one week from now.
While the rock belt gets cold a few times each year, as per BOM forecaster Shane Kennedy, "it seldom prompts snow."
---
Don't forget to follow us on twitter @towntribune