Stanley Raubenheimer, the coach of the Springbok Women, has named his team for Saturday's Rugby World Cup opener against France in Auckland.
Only prop Sanelisiwe Charlie is not a regular starter this season, giving the team a familiar and experienced look.
Raubenheimer named both of his Rugby World Cup veterans, Nolusindiso Booi and Zenay Jordaan, to the match-day squad, with Booi captaining the South African women in the Pool C clash at Eden Park.
Jordaan will come off the bench and, if given a chance, will equal Zandile Nojoko's Springbok Women record of 34 Test caps.
Raubenheimer also named scrumhalf Tayla Kinsey and prop Asithandile Ntoyanto to the bench, meaning that all four players with previous Rugby World Cup experience will play in the World Cup opener.
Charlie will make her first start since August 2021, when she made her debut in Stellenbosch against Kenya. However, the EP Queens loosehead prop played in the Bok squads in Wales last year, as well as the Japan and Spain series this year.
Substitute Eloise Webb is the only player named who did not play in the four Tests against Japan and Spain due to injury.
Raubenheimer expressed confidence in his team.
"I've had a pretty good idea of what my starting lineup would look like for a while now, and I told the players before we left South Africa what everyone's role will be in this match," the coach said in a statement.
"It's reassuring to know that the preparation of this squad was spot on, and I have to credit my medical and management staff for ensuring we could select the team best suited to face France."
Raubenheimer went on to say that he was pleased with the team's progress over the last six months: "We travelled to France last year to witness firsthand the intensity with which they play, and it was an important first step in preparing for this match.
"We are now prepared to deliver a result that will make the group, as well as the country, proud. They are, to be sure, one of the tournament favourites, but that is not an issue for us. We have a strategy and the necessary players. The challenge now is to ensure that both work in tandem."
In terms of Charlie's selection, the coach stated that they were looking for a mobile and strong loosehead prop who can defend well and poach balls.
"Sanelisiwe is a fantastic player, and I expect her to have a big impact on Saturday. I am confident she will take advantage of this opportunity."
Prop Babalwa Latsha, who is playing in her first Rugby World Cup after 17 Tests, complimented the coaching staff for their preparation and the framework provided to the team.
"We have been working towards this match for months now – 8 October was a clear marker in our diaries, and we are all ready to confront France and the world order on Saturday," said Latsha.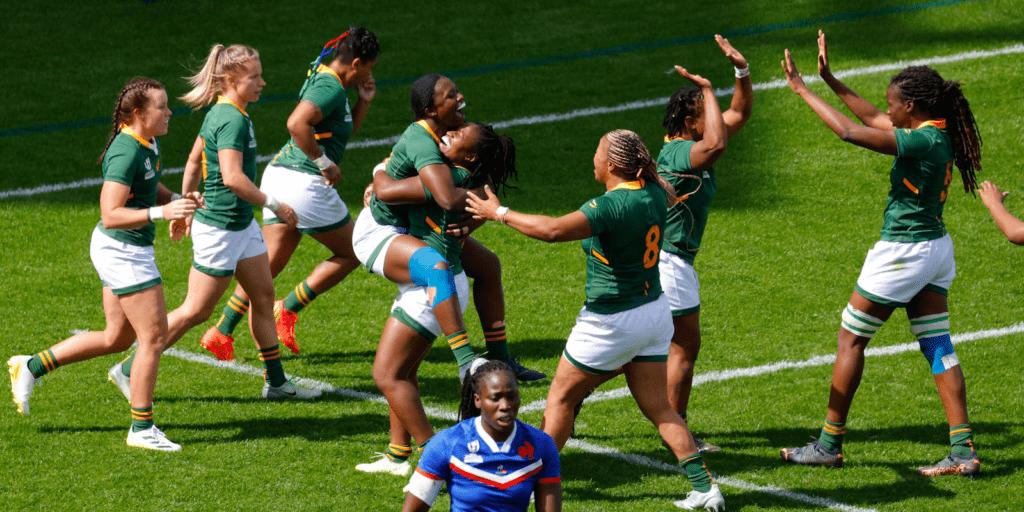 "We admire our opponents, but this game is all about us and how we perform on game day. We know a strong set piece will make things much easier for our dangerous backline, so we will target that. It is also going to be about the small things and to cut out silly mistakes as France will punish you if that happens."
Latsha added they were chuffed to play at the iconic Eden Park venue: 'It is huge for us, of course, what an honour to play the opening game. We cannot allow that to dictate our mindset though, we have a job to do and prepared well to do that to the best of our ability. Everybody back home will be watching; we cannot disappoint them."
---
Don't forget to follow us on Facebook | Instagram | Twitter | LinkedIn to get the latest updates from Cape Town Tribune