David Miller, a Proteas limited overs batter, revelled in his second T20 international century, calling it a "great feeling."
The century, which was ultimately in vain as the Proteas lost the second T20 against India by 16 runs in Guwahati on Sunday and went on to lose the series, was South Africa's fifth T20 century since Richard Levi broke the mark in 2012.
It's also the second South African T20 100 to come in a losing cause, following Faf du Plessis' 119 in a famous loss against the West Indies at the Wanderers in 2015.
Miller said communication was difficult at the Assamese city's loud Barsapara Stadium, but it also made the award that much sweeter.
"It's a great feeling to score an international 100, and to do it here meant having to contend with a really loud crowd," Miller said.
"The stadium rises straight up and appears to be on top of you." There's a lot of background noise, and you have to maintain eye contact with your fellow batter.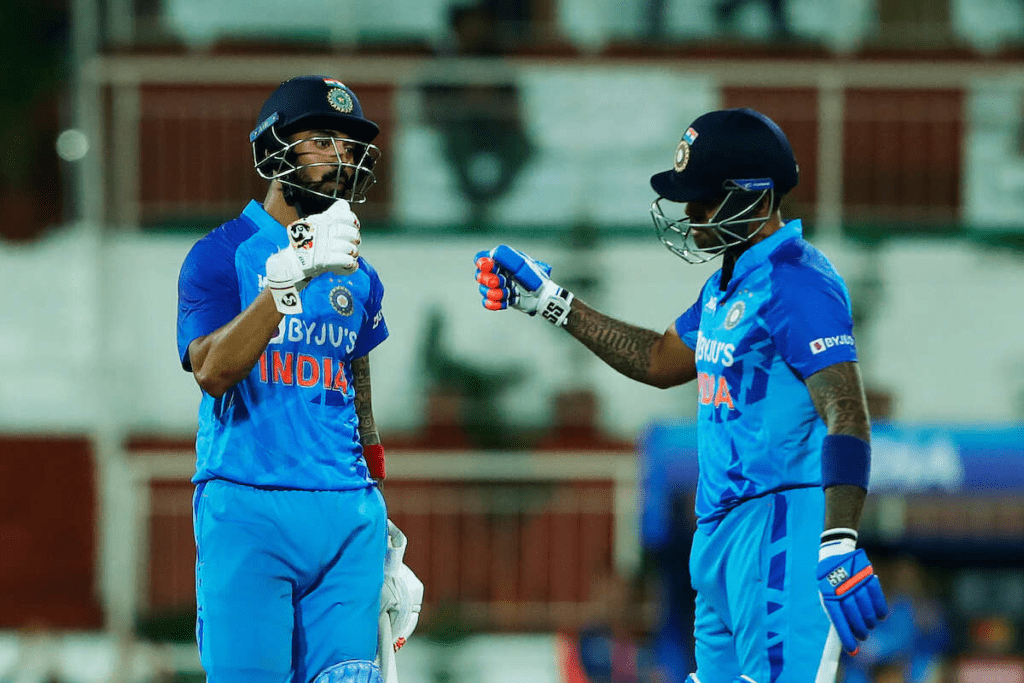 "Because you can't hear each other, it's more about physical presence and attempting to hear each other." It was nice to get a 100 here, and I'm pleased."
Miller's century also broke JP Duminy's record for most runs scored by a South African batter in T20 cricket.
INSIDE THE 'FREE MARKET' SA20 reveals how transformation backfired: 'Cricket SA's mind was elsewhere.'
He passed 2000 runs with his 106* off 47 balls, but Quinton de Kock, who was subdued at first before finding his range with 69* off 48 balls, is also approaching 2000 runs.
Miller, who has played more than 100 T20 games for South Africa over the last 12 years, said it was an honour to break the record.
"To be honest, it's a great feeling, but I've also played the most T20 games," Miller said.
"To be honest, it's a privilege, and I never expected to be here." I've tried to set personal goals in the past, and to have accomplished this one is incredible."
1:07
I'm concerned about the future of test cricket in South Africa – Mark Boucher
I am concerned about the future of test cricket in South Africa. – Mr. Mark Boucher
2 weeks ago, Theta Sports
2:10
Our system allows batsmen to play freely – Mark Boucher
Our system allows batsmen to play freely – Mark Boucher
2 weeks ago, Theta Sports
1:39
We have to find a way to improve our batting – Mark Boucher
We have to find a way to improve our batting – Mark Boucher
2 weeks ago, Theta Sports
1:36
Dean Elgar predicts that the Australia series will be "massive."
Dean Elgar predicts that the Australia series will be "massive."
Theta Athletics
two weeks ago
1:05
Inadequate experience, high exposure costs Elgar's SA in England series
Inadequate experience, high exposure costs Elgar's SA in England series
2 weeks ago, Theta Sports
1:55
Dean Elgar on South Africa's batting woes
Dean Elgar on South Africa's batting woes
2 weeks ago, Theta Sports
---
Don't forget to follow us on Facebook | Instagram | Twitter | LinkedIn to get the latest updates from Cape Town Tribune