On Saturday night, a 21-year-old man was killed and seven others were seriously injured in Audrey Court, Manenberg.

Three men aged 25 to 31, a woman aged 25, and three young people aged 16 to 18 were shot and injured.

The group was apparently socialising in the parking lot when unknown assailants in a car drove by and began shooting at them.

According to Western Cape police spokesperson Sergeant Wesley Twigg, when medical services arrived on the scene, a man was declared dead.

"The remaining victims were transported to a medical facility for treatment." The motive for the attack has yet to be determined, and no suspects have been apprehended."



Police are looking into the possibility that the shooting was carried out by a gang.

Twigg stated that murder and attempted murder cases had been registered for investigation.

The latest shooting occurs after three people were killed and three others were injured in gang-related shootings in the area earlier this week.

A shootout between gangs erupted in front of the Manenberg police station on Duinefontein Road at 14:00 on Wednesday.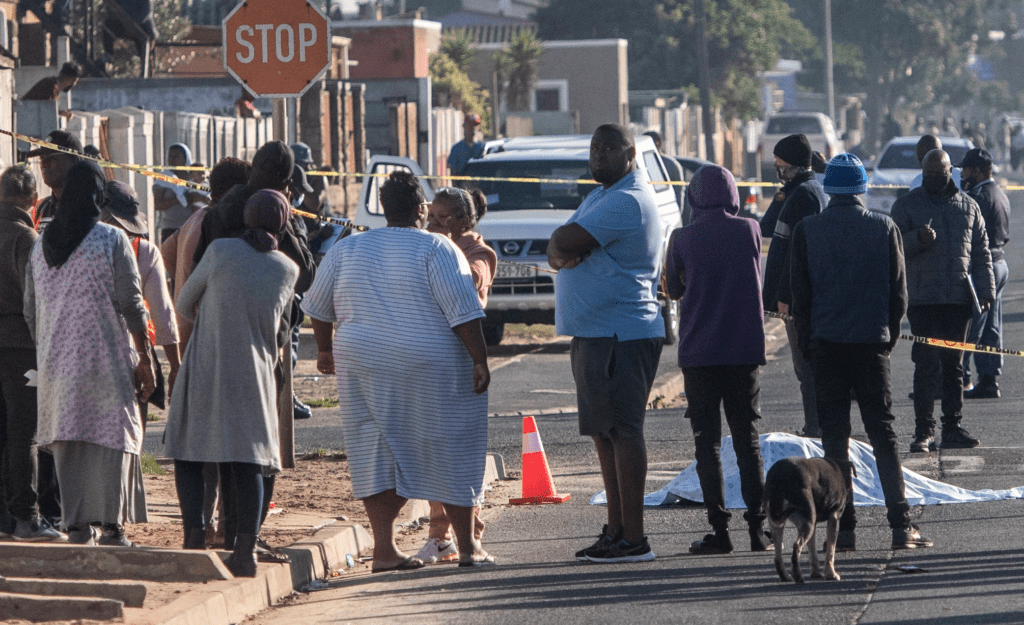 "The shooting escalated the conflict into the territory of another gang." Other gangs in the area have now retaliated," Twigg said at the time.

In Peta Court, a 21-year-old man was killed, and two others, ages 19 and 25, were injured.

Shortly after, police were called to Renoster Road, where an argument resulted in several shots being fired.

How secure is your community? Use News24's CrimeCheck to find out.

A man with five gunshot wounds in his back was discovered dead on a bed.

A 33-year-old man was killed and his 69-year-old mother was injured in the back on Tagus Road around 06:30 on Thursday. She was rushed to the hospital.

"The shooting incidents are suspected to be gang-related," Twigg said.

"SAPS and other law enforcement agencies have been deployed to the affected area and will remain on the ground until law and order are restored."

Twigg previously stated, "Our detectives are working around the clock to bring the perpetrators to justice."

Anyone with information about the shootings is asked to call Crime Stoppers at 08600 10111.
---
Don't Forget To Follow Us On Facebook | Instagram | Twitter | LinkedIn To Get The Latest Updates From Cape Town Tribune